Technological advancement has done a lot of good for tool manufacturers over the years. This has led to many new companies joining the tool manufacturing trend, making it hard for people to know what's legit and what's fake.
In this article, I will outline some of the best-ranking power tool brands in the UK. Surprisingly most of them were founded back in the '20s. They include; Milwaukee, DE Walt, Makita, Bosch, and Ryobi. Even though they all make proper power tools, it boils down to preference and budget.
The Milwaukee tool corporation was launched in the year 1924. Since its commence, they have produced up to 3000 +accessories and 400 + tools, many of which they innovated. Most of their tools reincorporated with the red lithium battery, which lasts longer than usual, thus making it ideal for professional workers.
They price their products a bit high up on the scale, but the quality you get is worth it. They give you a one year warranty to guarantee quality. If you want the best cordless power tools with a cutting edge design and features that will impress you, then this is a good bet.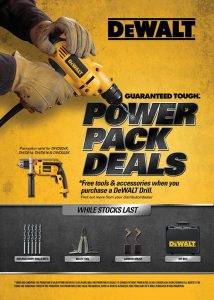 Raymond De Walt was tired of the high cost of labor required to get anything done, so he was continually designing alternative machines. This fascination with innovating devices grew on him until he launched the De Walt tool company in 1924. Their flagship product was an electric woodworking machine.
They have consistently blessed their consumers with quality and durable products over the years. After a period of rapid expansion, they completely revolutionized the cordless power tool collection with over 300 new additions. Thanks to them, we now have a cordless framing nailer, among many more tools: their products best suit residential workers, remodelers, and professional woodworkers.
The Makita tool company first stated in 1915 as an electrical repair shop in Japan. After collecting knowledge and clientele. Makita finally registered as a power manufacturing company in 1939 then later opened its first American branch in 1984.
Their best selling point is that for just a few bucks, you can get yourself quality tools in a fresh blue design. They have a wide variety of individual devices and combo kits to choose from; hence, it's ideal for anyone to use. They are not the most innovative, but the quality is never compromised.
Although not many people have used Bosch products, those that have post positive reviews. They supply quality and innovative cordless and corded power tools to all corners of the world. They target DIY handymen who will not have a lot of contact hours with the tools per session as the designs are not very comfortable.
They recently launched a toolbox app that helps you know what to buy and where to use it if you are not well versed in workshop jobs. Most of their products, like the heat gun or the reciprocating saw, are minimalistic hence easy to maneuver.
Ryobi tool company was launched in 1943 in japan. This is after the engineering scene had just taken precedence. It did not take long before the world noticed and appreciated their innovative products, which they sell at a low price.
Thanks to their designs, manufacturers now add side handles to corded hammer drills for total stability. Besides that, they also came up with the idea to expand the tip of leaf blowers for efficient and fast cleaning. If you do not bother much with production capacity and battery life, then the Ryobi tool is a good match.
Summary
The above tool company manufactures and innovate tools which will serve you well. You, however, need to know which company is right for what tool and the price you are willing to pay. Regardless of which one you choose, the quality will be topnotch and safe for use for any handyman.
find more tool reviews here