Am tech is a DK tools limited brand that started as a small family-owned repair and consultation stall in the London streets. Following their undying passion to provide consumers with DIY advice, they realized it was hard to get affordable tools. This prompted their transition into a manufacturing company that now has over 2000 tools and accessories under its name.
It has been providing affordable tools of good quality for 30 years now; At least that is what they claim. In this article, I have analyzed a couple of their tools to answer tool enthusiasts burning question of whether the Am-tech tools are of any good.
Pros of Amtech tools
Affordable as per market standards
easy to assemble for beginners
All tools are  environment friendly
Cons of Amtech tools
High maintenance cost
low torque
low production ability
Tool analysis
To be able to get a rough idea of the type of tools they make and the quality, I reviewed several of their creations. Below is an overview;
1.710W 115mm angle grinder
This angle grinder comes with a powerful motor with a production power of 710W and speeds of 11000rpm(no-load).it is designed to be of utmost comfort to your hand and as it also reaches tricky corners. it is ideal for use with any person but they mainly target the tool enthusiast who is just starting out.
it is compatible with 115mm(4-1/2") discs. you will have to buy the discs separately as it does not come with the package. the cable is 2metres hence comfortable enough to maneuver through large surfaces.

2.1300W circular saw (185mm)
This circular saw is equipped with a Powerful 230V 1300W motor, which is more than enough for any DIY handyman. It produces speeds of  4700rpm and can bend its blades at a bevel angle of 0-45 degrees, making it highly convenient for all types of cutting tasks.
it comes with 242 TCT blades of 185mm, but you can also buy their two-piece blade set separately for more variety. This circular saw cuts at a depth of 65mm while at 90 degrees and 45mm at 45 degrees. it has a rubberized handle with a soft finish to give you a classy state of the art look while also being comfortable.
3. 710W hammer drill
This device is capable of powerful hammer action with a 13mm keyed chuck of 1.5-13mm. It has the drilling capacity of wood 25mm, steel 13mm, and concrete at 16mm. They added a detachable side handle for stability and with a depth stop sensor for control.
The handles are rubberized and ribbed to give you a pleasant experience as you work for long periods .if you are not sure of which speed to work with, they added a speed control on/off button, which will ensure you stay on track for clean finishes.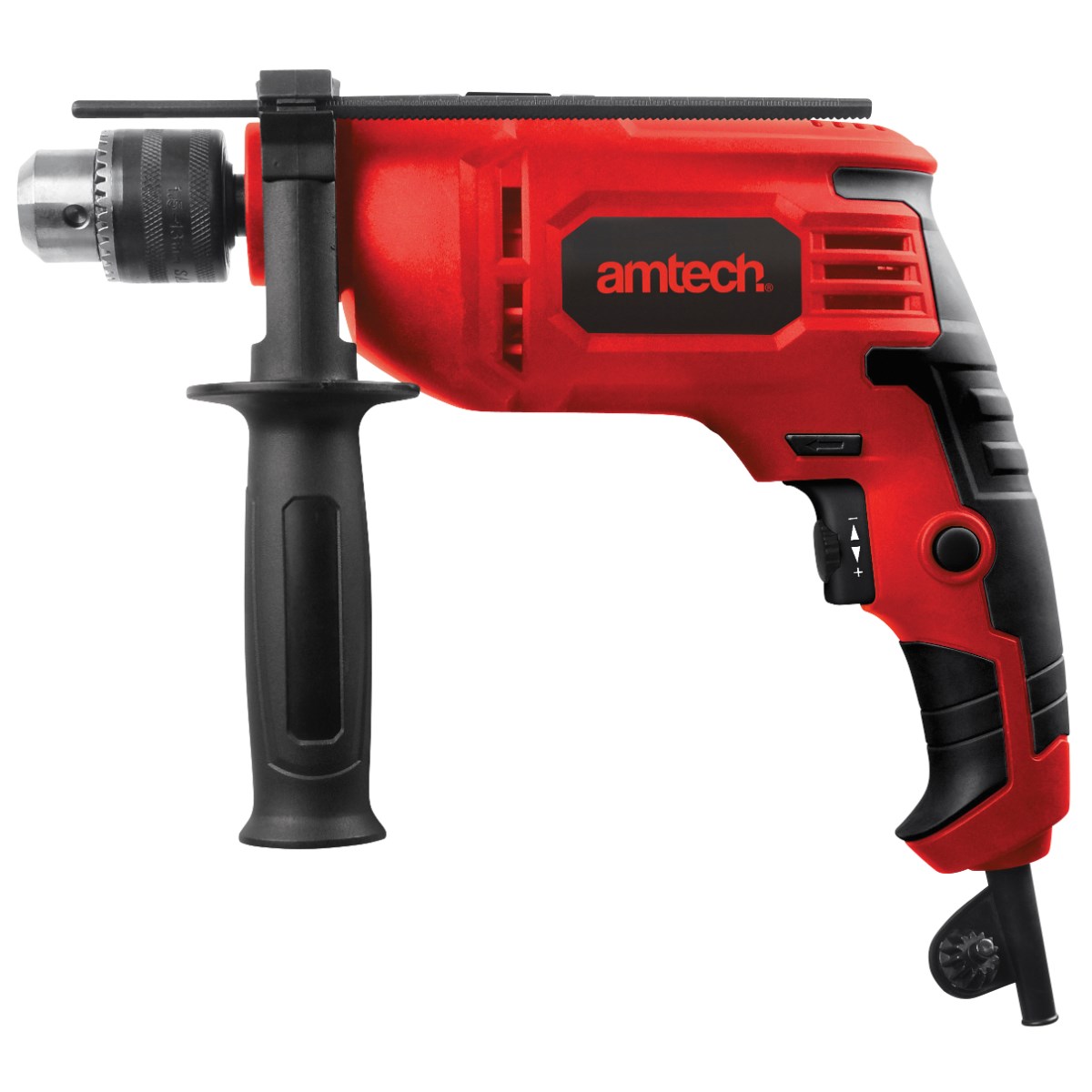 4.300W random orbital sander (125mm)
Gone are the days when people used physical force on sandpapers. This device will leave your wooden surface smooth as you would like. It has a motor of 300W capacity with a load speed of 12000rpm. it comes with one P80 sanding paper, but you will need to buy more as sandpapers wear out fast. You can ger any Amtech sandpaper as they all came in a commercial size.
it has a dust collecting pouch to ensure your working station remains clean. If the pouch that comes with the device is too small for your needs, you can purchase a bigger one from any Amtech retailer at a low price.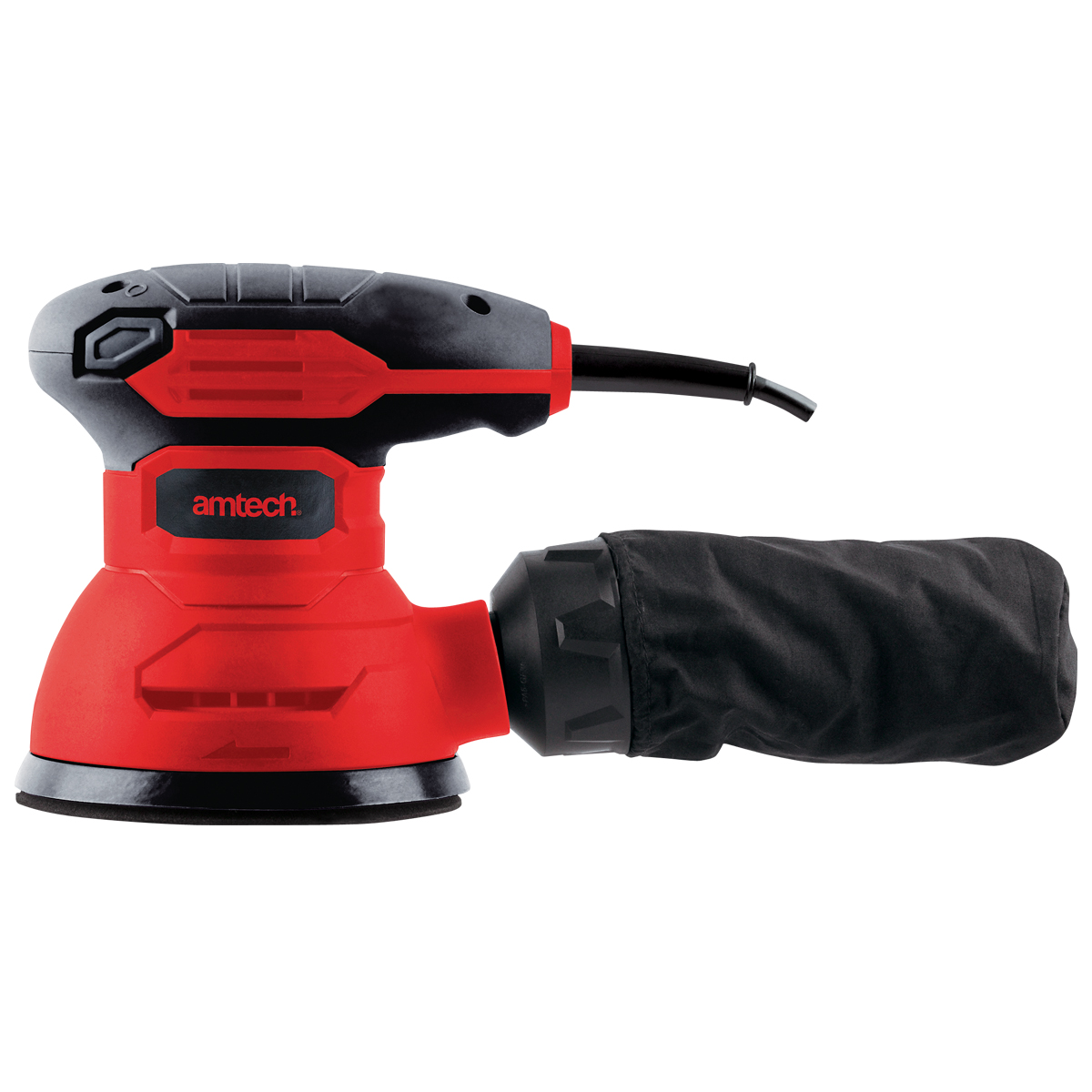 Summary
Amtech tools are perfect for beginners or general home maintenance. Although thy have low torque and productivity, you get reasonable speeds for a device of its price. All their tools come with a 3-year warranty, so you have nothing to worry about if you get a faulty one. So to answer your question, Amtech tools give you value for your money, and you should give them a try.
Read more about tools here